White Paper
Generation Cloud
A transforming market for MSPs and system integrators.
How the market for system integrators and managed services providers is changing.
Learn the benefits of public cloud infrastructures.
Find help in navigating your own cloud transformation.
Publishers: Crisp Research AG & IONOS by 1&1 SELength: 18 PagesReleased: 2015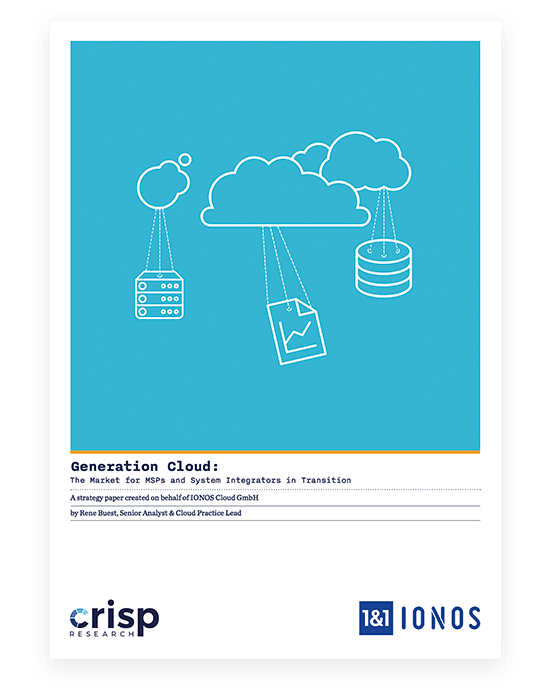 Rendi più professionale la tua attività con Compute Engine!
La soluzione IaaS di IONOS by 1&1 a prova di futuro per la tua azienda. Made in Germany.